What's new with
Chromebook?
Chromebooks update automatically to provide you with the latest features and keep the software fresh and speedy. Here are some highlights from recent updates.
Virtual Desks
Master your multitasking
Master your multitasking with Virtual Desks. Use different sets of screens to create spaces for separate projects and activities. To create a new virtual desk, just press Shift + Launcher key + =, or tap the "Show all windows" button on your keyboard and select New desk.
Lock Screen Media
Control media without unlocking
Now you can control your media right from your lock screen. When you're listening to audio on your Chromebook, you can play, pause, and skip tracks without unlocking. This new feature works with YouTube Music, Spotify, iHeartRadio, dozens of other apps, and media played through Chrome.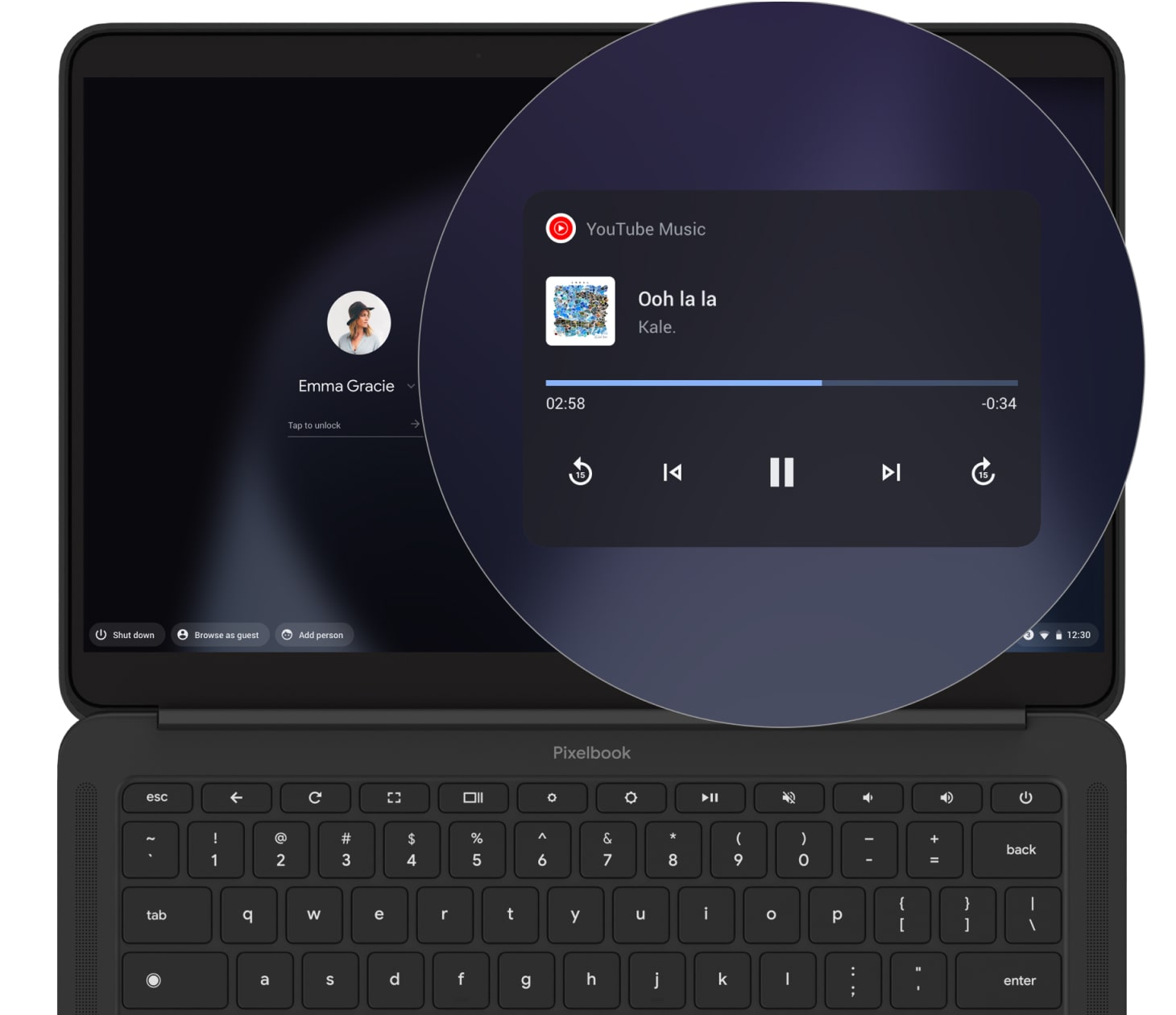 Click to call
Place a call from your Chromebook
While browsing on Chrome, right-click any phone number on your Chromebook to place a call from your supported Android phone. To get started, sign in to your Google Account from your Chromebook and phone, and turn on sync in Chrome.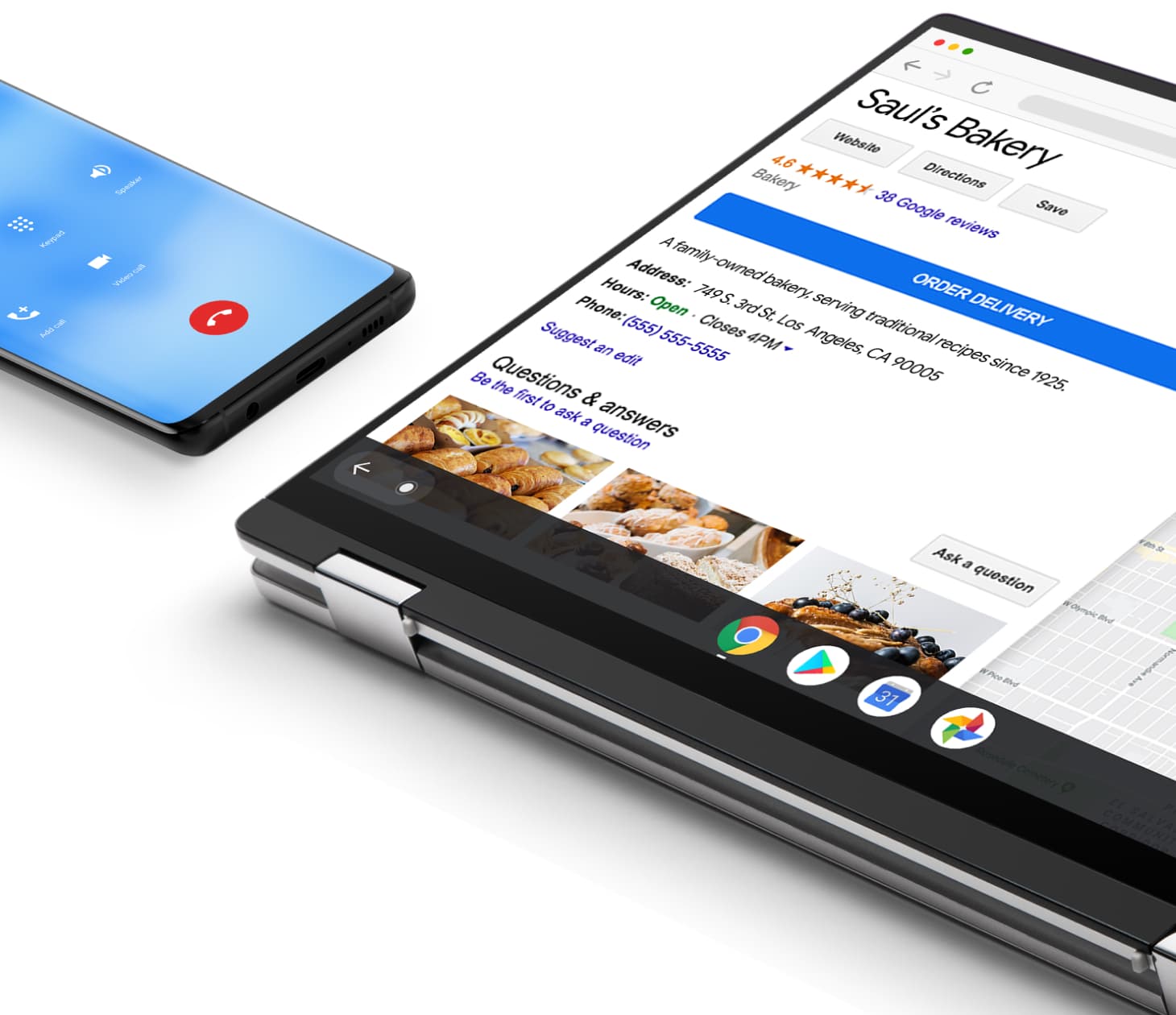 Printing
Print quickly and easily
Compatible printers will now appear automatically in your printer list — no setup required. Follow these simple steps: Press and hold CTRL+P. Choose your printer from the destinations list. Click "Print." That's it.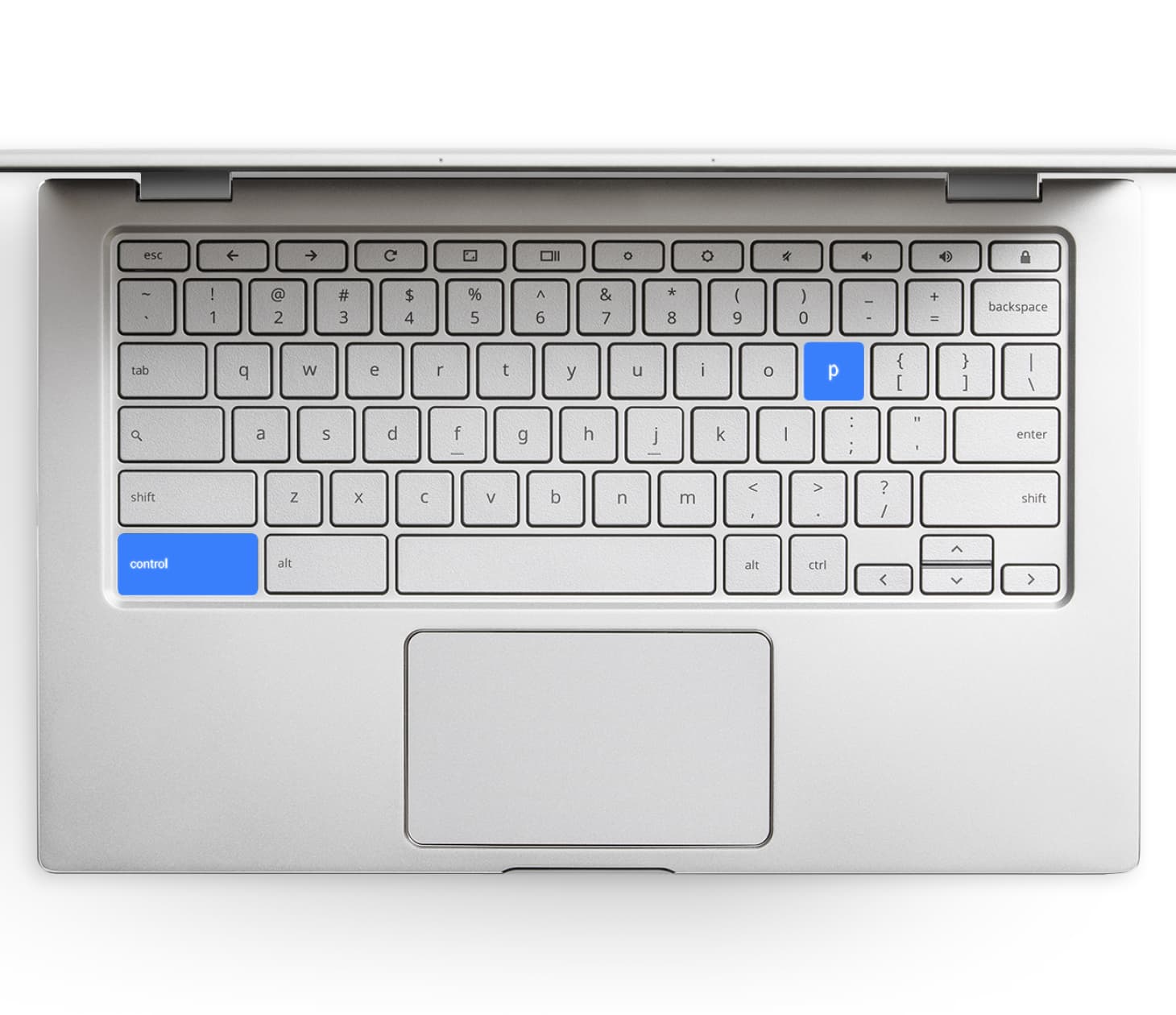 App Settings
Easier app management
We've made it easier to manage permissions for all apps that you use on your Chromebook. It's now simple to change your notification settings and location, camera, and microphone access for all apps, straight from Settings.
Looking to

make a switch?
Switching from Mac or Windows is as easy as logging in. In just three simple steps, you'll find your files and photos ready to go on your new Chromebook.